Dyslexia Information Day Exhibitor
Special-T-Assessments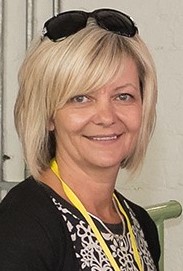 Contact: Lisa - +44 (0) 7739 404 352
Special-T-Assessments: Lisa Powell, can usually be found at DiD events, meeting and greeting visitors, her support for DiD is amazing and she is always on hand to have a chat to visitors who want to discuss Dyslexia Assessments.
Lisa is a a fully qualified Dyslexia Assessor and Specialist teacher.
We highly recommend Lisa as an assessor and find that being dyslexic she has a unique empathy, understanding and edge to being an assessor!
Lisa has been involved with Dyslexia information Day as a volunteer, since it started in 2008.
Special T Assessments is Sponsor of The Dyslexia Awards Dyslexia information Day Award!
Lisa is a long standing Dyslexia information Day volunteer and always available for questions about assessments.
Website