@EliTheDDC
#PositivelyDyslexic
Since entering the field of dyslexia back in 2000, Elizabeth Wilkinson – aka The Dyslexic Dyslexia Consultant – has provided support for over 2200 people, including businesses, families, and educators. Elizabeth began her journey by working one-to-one with school aged children, until she realised that adults (like her) needed the same specialist support, specialist teaching, and dyslexia awareness.
When Eliza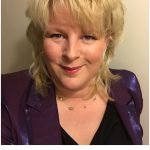 beth left school, her highest GCSE was a D in English Literature, with an E for English Language! She left school with a niggling feeling that she could achieve SO much more if only she could find the right way. A passion to support others and champion those like her was evident all through school, fighting for the rights for girls to wear trousers, to organising a 24 hour sponsored basket ball event to raise money, Elizabeth has always been achieving and organising something for some good or great cause.
Then in 1992 at the tender age of 20, she and her then partner were delighted that their beautiful baby boy was born; three months later Elizabeth became a single single parent, and set about raising her son alone and improving life for both of them. She studied part time at TCAT college, managed to improve her English Language GCSE qualification form an E to a C (with special merit of 'B' in verbal communication), she then went on to study and achieve various courses studying from level 2 right through to Level 7, completing a year at Bath Spa University studying under her idol Dr Tilly Mortimore! Elizabeth qualified as a Teacher and Specialist teacher in 2003 & 2004.
In 2007 she set up The DDC with a 10 year plan to raise dyslexia awareness and understanding in Shropshire and beyond. In 2008 Elizabeth founded Dyslexia information Day and The Dyslexia Awards in 2015 both as not for profit ventures that would help her local community:
Dyslexia information Day was set up to help people access trustworthy, useful, helpful free advice and guidance, as well as give people a chance to see some products and services that are available to them, their children, family, employees students etc.
The Dyslexia Awards were set up to turn negative publicity about dyslexia on its head. Elizabeth so sick of seeing negative press articles about dyslexia, decided it was time a spotlight on the positives was turned on! and boy oh boy is she achieving that goal! Take a look at the Dyslexia Awards website,  click on the gallery to see photos of the very first awards celebration evening, or visit and like the facebook page, or follow on twitter (both @DyslexiaAwards) and you will see the positivity that the Dyslexia Awards is starting to create!
In 2014 Elizabeth won the Businesses for Children Award for Best Supportive Business for young people, she was nominated for the National Diversity Awards: Community Organisation award in 2013 & Positive Role Model award in 2016 receiving approx. 216 nominations for both years!
Over the last several years The DDC has taken great pride in sponsoring awards for Young Enterprise Shropshire, BizMums and the Business for Children Awards, as well as The Big Busk!
Now in 2018 Elizabeth is delighted that she not only fulfilled her ten year plan, but exceeded it too, she is now in the privileged position of choosing to return to full time employment to pursue her career, safe in the knowledge that she can still do her 'bit' for raising positive dyslexia awareness via the events and talks that she will continue to do when not working – no matter what Elizabeth does, her ethos will always remains the same – to educate, empower and inspire!
Creating local positive role models and inspiring local Shropshire people Elizabeth will continue to run the not for profit events: Dyslexia information Day and The Dyslexia Awards, via TheDDC.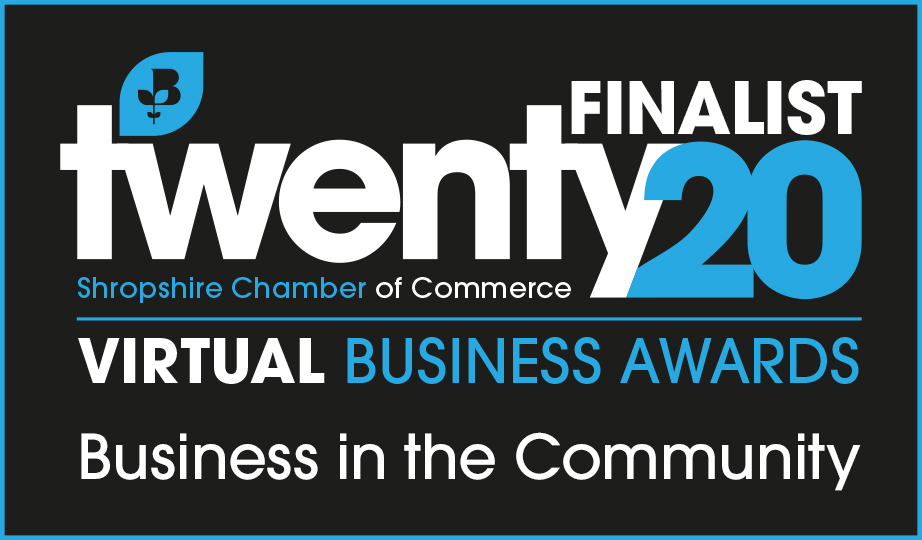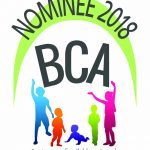 2018 – Elizabeth was honored, delighted and a little shocked to have been nominated for the Businesses for Children Awards  – Volunteer Award! She didn't win, the amazing Sally Johnson founder of the Harry Johnson Trust won the award.
2018 UPDATE: Elizabeth is over the moon that she has passed her GCSE Mathematics exams and achieved a Grade 4 (= the old C grade) – huge thanks to Ann Smith teacher at Telford College whose teaching was second to none, her attention to reasonable adjustments and learning needs was refreshingly wonderful and her care and passion for maths outstanding. Also thank you to the College staff for the exam arrangements and care taken to ensure all needs were met!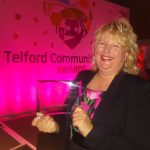 November 2018 UPDATE: On the 29th of November 2018, Elizabeth was honoured with a special Telford50 award. Elizabeth (aka Eli) was chosen to receive this award by Cllr. Rae Evans and Cllr. Hilda Rhodes, it was a special recognition award for her 18 years of dedication, and service to the town! A rather wonderfully feel good end to her dyslexia consultancy, being awarded for all her had work! Telford50
 Featured on the BBC Midlands Today news.