We are delighted that The Ideas Cupboard will be at the upcoming Dyslexia information Day on Saturday 14th may 2016!
Business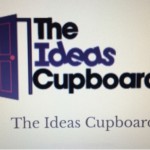 s Name: The Ideas Cupboard
Description of business: The Ideas Cupboard: Opening Doors To Your Future… We support start-up businesses and SME's (Small to Medium Enterprises) throughout the UK, with the use of design, web and print services – Connecting and supporting people in business.
Samantha Harris,  Creative Director of The Ideas Cupboard – I am dyslexic among other things, I don't let it hold me back in running a very busy design studio or being a full time mum. My dyslexia just means I solve my client's problems in a different way, it can be hard but learning to adapt is the key.
We are delighted that Samantha as been nominated for the Dyslexia Awards 2016 – Enterprise Award.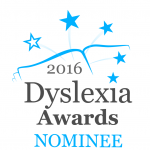 How to contact The Ideas Cupboard:
Phone : 01691 82030
Mobile: 07415898154
Website: www.iccreative.co.uk
Twitter: @ICDesignLtd
Facebook: www.facebook.com/theideascupboard
See you there!