Delighted that this exhibitor had their funding granted which enables them to be around to exhibit at Dyslexia information Day again to offer support and guidance to our visitors.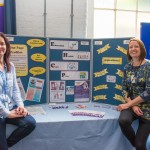 Organisation name:
Independent Support
About your organsation does:
We can help parents/carers and young people with the new Education, Health and Care Plan process (EHCP).  We ensure the views, needs and wishes of the child, young person and their parents are reflected throughout the EHC assessment and planning process. We can help with One Page profiles and help you understand the local offer.  We are free, independent and impartial.
Name(s) of people attending this Dyslexia inforamtion Day:
Michelle Young, Susie McClean and Kim Fawke
Are you/any of you dyslexic? No.
In what capacity are you attending Dyslexia information Day 15:
Exhibitor
Why Get involved with or exhibit at Dyslexia information Day:
It's an ideal opportunity to meet others both professionals and families.  A great networking opportunity and also an informative and interesting day.
Describe Dyslexia information Day in 10 words or less!:
Fab, fun, informative and useful.
Your contact details:
Website: Under construction
Email: admin@issupportshandtaw.org.uk
Phone number: 01952 916053/916055
Twitter: @ISTelford
Facebook: Independent Support